About
The Detroit Region Aerotropolis Development Corporation is a seven-community, two-county public-private economic development partnership with the Wayne County Airport Authority. Our mission is driving corporate expansion and new investments around Detroit Metro and Willow Run Airports.
We are building on our highly developed intermodal transportation infrastructure to attract the seemingly endless new growth opportunities and new commerce that must have access to secure, timely, and reliable supply chain and logistics infrastructure.
Promoting long-term partnerships between regional communities
Building relationships with existing businesses in the Aerotropolis region
Promoting cooperation with other economic development entities in Michigan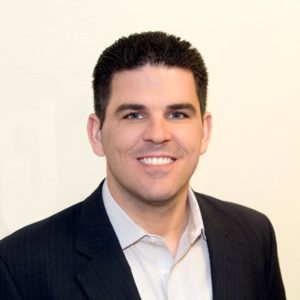 Robert Luce
Executive Director
Robert Luce formerly served as the Director of MICHauto and Automotive Retention & Growth at the Detroit Regional Chamber, where he worked to market the state's automotive assets, advocate the industry's interests in Lansing, recruit automotive and next-generation mobility investment into Michigan, and create opportunities for automotive companies to augment their talent pipeline. Luce has worked as a legislative aide in the Michigan State Senate and served as fundraising director for a State Senate Campaign. He has worked in government relations, and as an executive mortgage banker at Quicken Loans. Luce holds degrees from Eastern Michigan University and Adrian College as well as certificates in public budget management and local government management.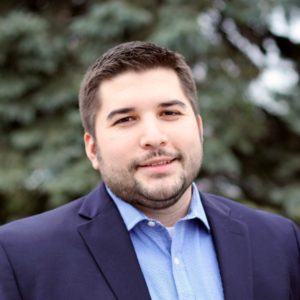 Marco Salomone
Director of Business Development
Marco Salomone served as the Operations Manager at the Detroit Region Aerotropolis prior to his appointment of Director of Business Development. Previously, he worked as Account Manager at Search Optics, Admissions Advisor at Baker College, and Supervisor at MSU Greenline.
Salomone has been a guest speaker for various organizations, including IMA's Ann Arbor Chapter, covering topics like Best Practices in Economic Development. Marco Salomone holds a Bachelor's degree in Public Administration & Public Policy from Michigan State University.
Executive Committee
Tim Keyes, Chair
Director of Economic Development, City of Romulus
Brenda Stumbo, Vice Chair
Supervisor
, Ypsilanti Charter Township
Wendy Sutton, Secretary
Director of Real Estate, Wayne County Airport Authority
Ken Dobson, Treasurer 
Director of Government Relations, Wayne County Airport Authority
Greg Dill
County Administrator, Washtenaw County
Al Haidous
Wayne County Commissioner, Wayne County
Andrew Kandrevas
Wayne County
Rick Sollars
Mayor, City of Taylor
Corporate Board
Tim Keyes, Chair
Director of Economic Development, City of Romulus
Brenda Stumbo
Supervisor
, Ypsilanti Charter Township
Kerreen Conley
Mayor, 
City of Belleville
David Glaab
Supervisor
, Huron Township
Greg Dill
County Administrator,
 Washtenaw County
Andrew Kandrevas
Wayne County
Darwin McClary
City Manager, City of Ypsilanti
Kevin McNamara
Supervisor, Van Buren Township
Rick Sollars
Mayor, City of Taylor
Economic Development Partners